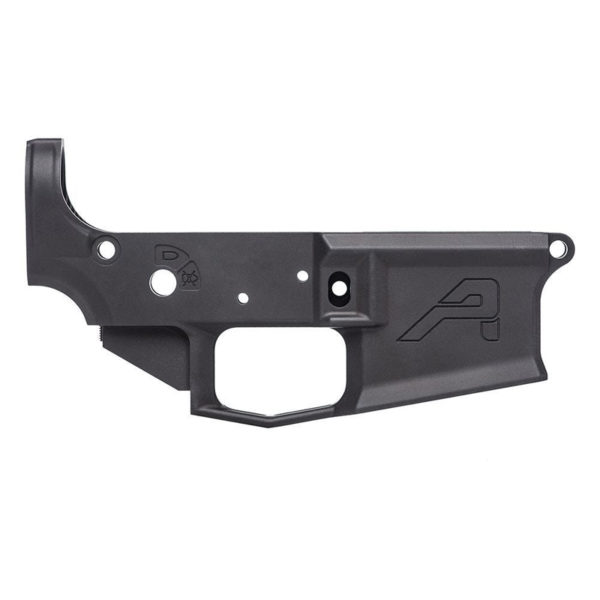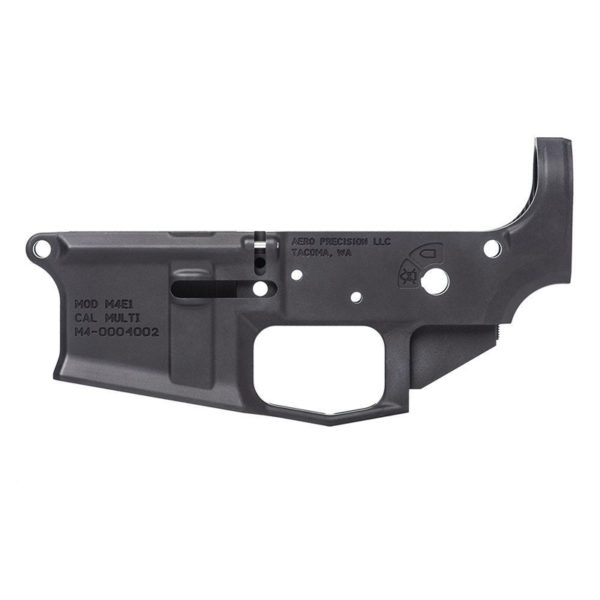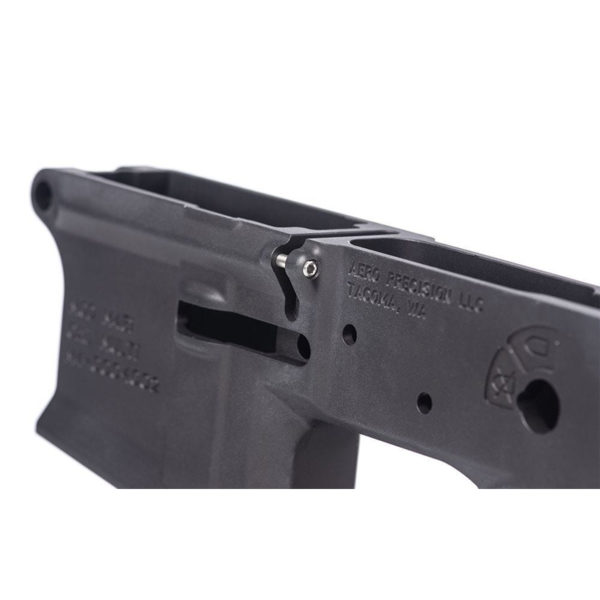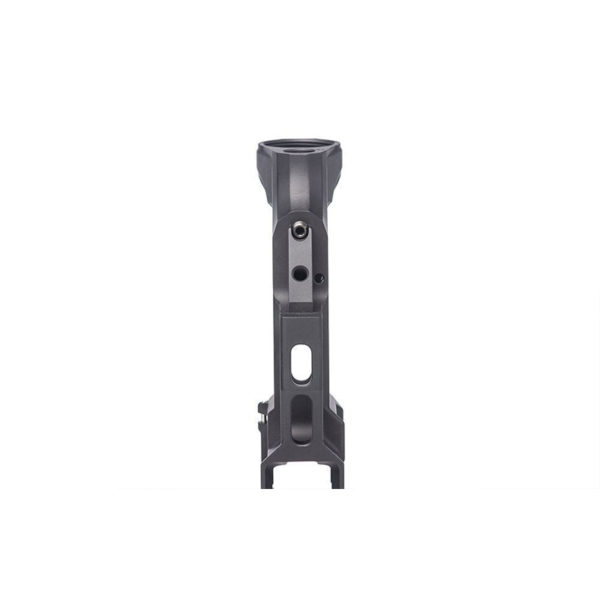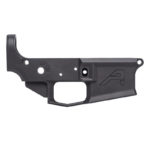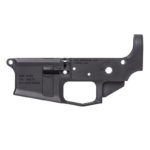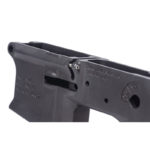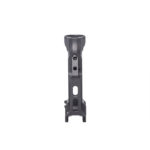 Aero Precision M4E1 Stripped Lower Receiver – Black
$104.99
Aero Precision's flagship M4E1 Lower Receiver delivers billet aesthetics in a 7075-T6 forged aluminum package.
Its custom design is immediately recognizable and synonymous with a quality lower receiver, forming the keystone of your brand new AR15 build. Visual upgrades aside, this custom engineered design is compatible with typical milspec AR15 parts, however, also has baked-in upgrades aimed at simplify the assembly process for the at home builder.
Don't forget to add a lower parts kit!
---
What's in the box?
Stripped M4E1 Lower Receiver
Nylon tipped tensioning set screw
Threaded Bolt Catch Pin
---
Note: Enjoy!

Heads up! This item must be shipped to an FFL or picked up at Penn Armory by a buyer at least 21 years of age. You will have the option to enter the name of your FFL during checkout. Please have your FFL send an email with a copy of their license and your name/order number to Info@PennArmory.com. Your order will ship immediately following the confirmation of your FFL.
---
Description
Additional information
Description
Why choose M4E1 over a standard mil-spec lower receiver?
Aesthetics aside, the M4E1 is one of the staples of a modern AR15. Aero Precision has removed some of the most cumbersome tasks with AR-platform building and baked the improvements into its flagship lower receiver.
Threaded Bolt Catch Roll Pin – Allows for simple installation of the bolt catch and virtually eliminates the chance to damage the finish during installation (pin included). 1/16″ Hex Key required for assembly.
Integrated Trigger Guard – Eliminates the possibility of breaking the trigger guard tabs by integrating the trigger guard into the lower, creating a stronger more rigid platform to build upon.
Upper Tension Screw – Allows users to fine tune the fit of the upper and lower receiver using a nylon tipped tensioning set screw inserted in the grip tang of the lower receiver. This provides a tight fit with any standard AR15 upper receiver.
Threaded Takedown Pin Detent Recess – Allows user to easily install the Takedown Pin detent and spring with the use of a 4-40 set screw (no more launching detents across the room).
Increased Magwell Flare – Increased the flare of the magwell to aid in quick and efficient magazine changes.
Marked and milled to accept short-throw safety selectors, but will work with standard selectors as well.
Additional information
| | |
| --- | --- |
| Brand | Aero Precision |
| Caliber | .223 Remington, 5.56×45 NATO |
| Condition | New |