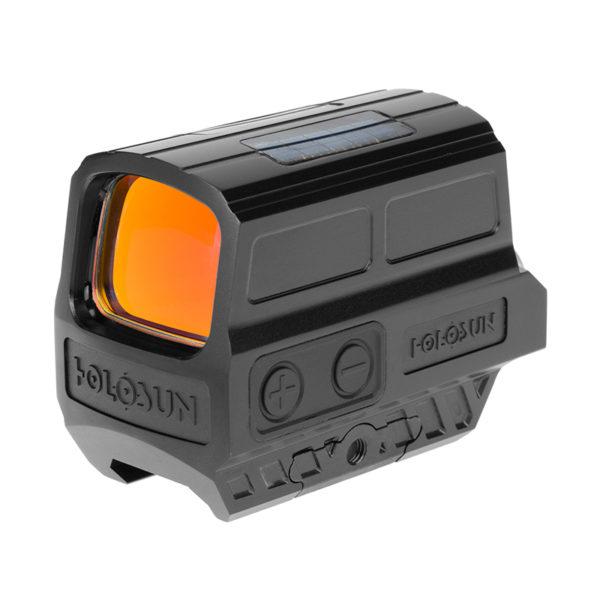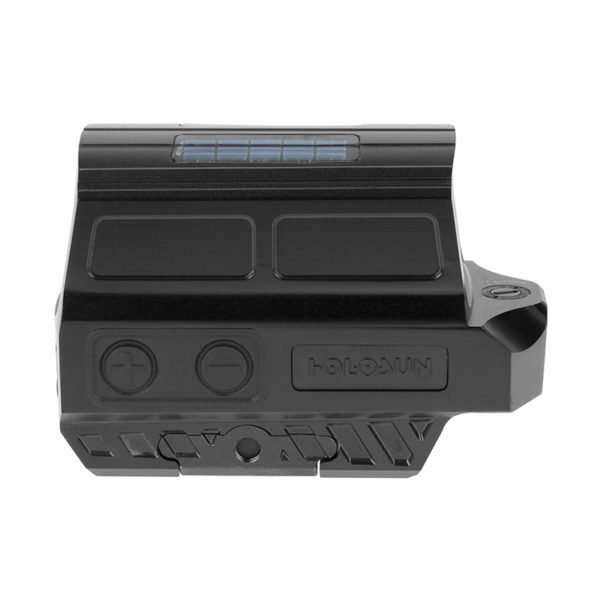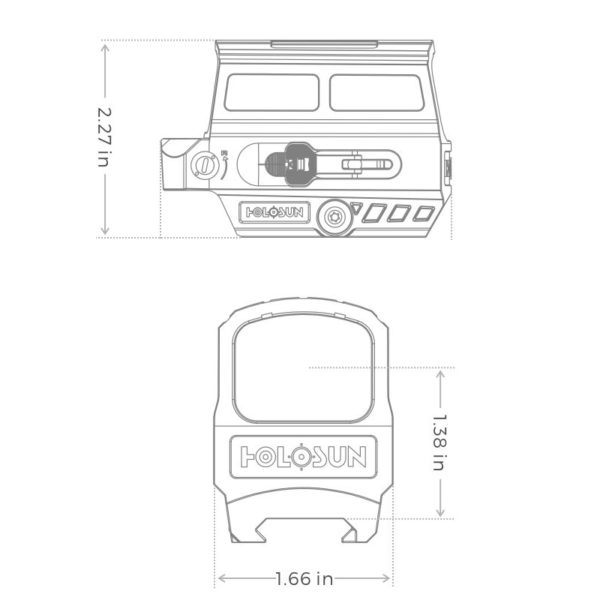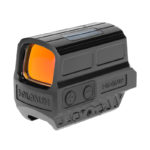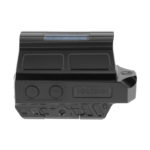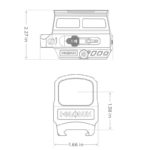 Holosun Open Reflex Red Circle Dot (HS512C)
$423.52
The new 512C from Holosun is a fully enclosed reflex red dot sight system designed to be more robust than a standard open red dot sight without adding too much bulk.
The fully enclosed system prevents water, mud, dust, and other debris from getting in front of the emitter and preventing you from being able to see the red dot. With no place for dirt to get stuck like in a traditional red dot, a simple wipe with your finger or cloth will clean the glass right off and you are back in action.
The fully enclosed aluminum construction also provides more rigidity to protect the glass and internal electronics for long term reliability. If you are looking for a rugged optic packed full of features, at a great value, and will last a lifetime, check out the Holosun 512C red dot sight.
The Holosun HS512C red dot has multiple battery saving features like the shake awake technology that automatically turns on when it detects movement and then automatically shuts off when set down. Additionally, it two large solar panels on top to keep your battery always charged and your reticle working. These features combined with the CR2032 battery ensure at least 5 years of battery life.
This model features a red reticle and the MRS system allowing you to switch between a 2 MOA dot, 65 MOA circle or a combination of both depending on your preference. The durable aluminum chassis features a built in picatinny rail mount for a rock solid set up and ease of installation right out of the box.
Description
Additional information
Description
OPTICAL DATA
Reticle2 MOA Dot & 65 MOA Circle
Light Wavelength650nm
Reticle ColorRed
Parallax FreeYes
Unlimited Eye ReliefYes
Magnification1x
Multi-CoatingsYes
ELECTRONIC DATA
Power SourceSolar & Battery
Battery TypeCR2032
Battery Life (Hours)50000
Brightness Setting10 DL&2 NV
PHYSICAL DATA
Window Size0.91×1.26
Dimension (in)3.35×1.63×1.7
Weight (oz)8.1
MECHANICAL DATA
Housing MaterialDurable Aluminum
Surface FinishMAO
Adjustment per Click0.5 MOA
W&E Travel Range±50 MOA
ENVIRONMENT DATA
Storage Temperature-40℃~70℃
Working Temperature-30℃~60℃
SubmersionIP67
Vibration1000G
Additional information
| | |
| --- | --- |
| Brand | Holosun |
| Optics type | Reflex |
| Reticle Color | Red |